"Kalea Kahlua" is all legs with excellent conformation and refinement. She is a shiny silver bay appy with snowflakes & a snip. (She is wet with rain splats in these pictures). She will spot out nicely. Her bloodlines are excellent as well. SOLD! Kalea will be living in Europe.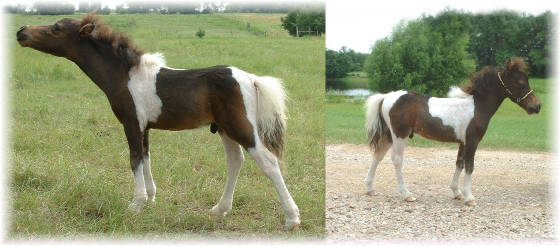 "Prickly Pear's Pinch of Snuff " (Cozy Corner FF Splash x Java) is a tiny bay pinto colt. He was 17" at birth and will mature around 27-28". Snuff has many small champions in his pedigree and is quite amazing himself. If you are looking for a small, refined, correct, friendly herd sire or show colt, look no further because Snuff is superb. SOLD! Congratulations to the Jones Family of CT on your purchase of Snuff. We're sure you all will enjoy this handsome young colt as much as we have!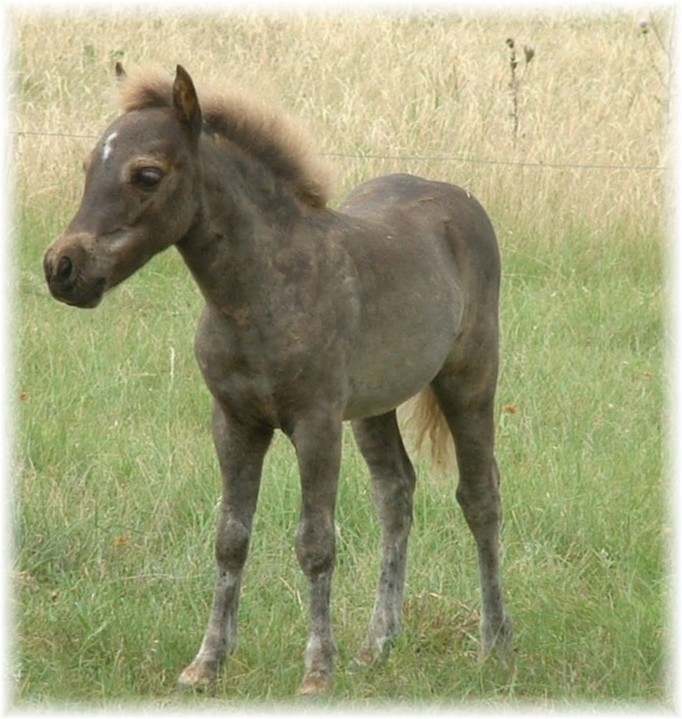 "Prickly Pear's Velvet Vixen" (MH Foxy Fanny x Java) is a silver dapple appaloosa filly. She has a gorgeous face, great conformation, and spunk. We would like to see this pretty girl go to a driving home as she has the build and pedigree to make an excellent driving horse. SOLD! Congratulations to Sharon Didion in CA!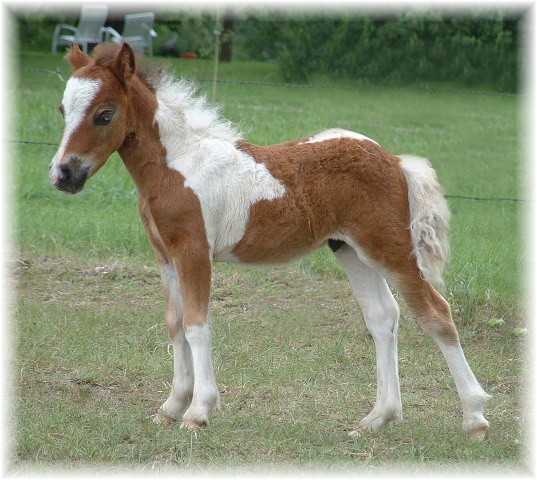 "Prickly Pear's Sunday Sir Man" ( D Sugar Baby x Java) is a loudly marked bay tovero colt with blue eyes(one marbled/dark). This little boy is extremely refined with great conformation and bloodlines. SOLD! Congratulations to Darlene Lacy in CA!

"Prickly Pear's Puffed Popcorn" is a gorgeous, leggy, 03 filly. She has great conformation, good bloodlines and a loving personality. She would make an excellent show filly, driving horse, future broodmare or friendly family pet. SOLD! Congratulations to Barbara Whittington in CA, Popcorn will be starting her show career soon.
Some of our kittens we've sold:

Birman/Himilayan Persian kittens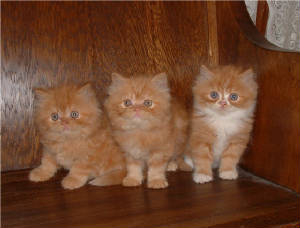 Chin Ho, Kono, and Dano, 3/4 Persian kittens.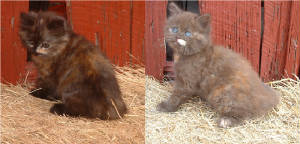 Smudge & ChocoChum, beautiful tortishell females.